ABA Productions and Sell a Door (UK) proudly present, Direct from The UK
Adapted by David Wood
June 3rd – 5th 2016
Lyric Theatre, Hong Kong Academy for Performing Arts
Roald Dahl's classic tale follows the adventurous, young James and his friends – Miss Spider, Old-Green-Grasshopper, Centipede, Ladybird and Earthworm. Beginning at the end of the story, like all great tales do, James and his friends are living in the giant peach stone in Central Park, New York, but the real story lies in how they got there, all the way from the White Cliffs of Dover.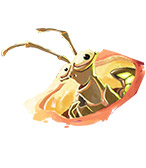 Orphan James Henry Trotter was sent to live with his evil aunts, Spiker and Sponge, after his parents were killed in a tragic rhinoceros accident. Just when James thinks he will never be allowed to have fun again he meets an old man who gives him a bag containing the ingredients for the strongest magic potion in the world. When James accidentally spills it near the old peach tree in his aunts' garden the most marvelous things start to happen and he begins the greatest adventure of his life.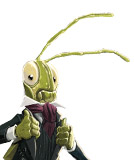 Recommended for ages 4+ and their families!
10% discount is available for groups of ten or more.
Running time: approx. 2 hours including an interval
The show will be performed in English
Date
Times
3 Jun 2016 (Fri)
4pm
7:30pm
4 Jun 2016 (Sat)
12:30pm
4pm
7:30pm
5 Jun 2016 (Sun)
10:30am
2pm
5:30pm