ABA Productions, Curve Theatre Leicester & Rose Theatre Kingston proudly presents
Adapted by David Wood
Director Max Webster
November 25th – 27th 2016
Lyric Theatre, Hong Kong Academy for Performing Arts
Mr Twit has a very hairy face. His beard is spiky and smelly. It also contains cornflakes, sardines and even some stilton.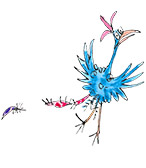 Mrs Twit is equally as foul and she hates Mr Twit just as much as Mr Twit hates her.
The Twits really are the most spiteful and revolting couple you could ever hope to meet. They spend their days playing wicked tricks on each other and mistreating Muggle-Wump monkeys. They also have a particularly sticky trick to catch Roly-Poly birds for their bird pies. But not for much longer because the monkeys have a cunning plan to teach those terrible twits a lesson.
Curve's mischievous new co-production with Rose Theatre Kingston promises to be just as disgusting and repulsive as earthworms disguised as spaghetti!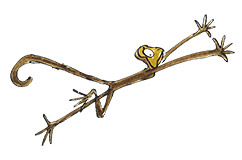 Running time is approximately 2 hours including an interval
Recommended for aged 6+
10% discount is available for groups of ten or more
For CORPORATE BOOKINGS, please call Vanessa Lee on 2547 7150 or email Vanessa.Lee@aba-productions.com
Date
Times
25 Nov 2016 (Fri)
5pm
26 Nov 2016 (Sat)
2pm
5pm
27 Oct 2016 (Sun)
11am
2.30pm
6pm
Coming Soon!
Coming Soon!