ABA Productions & ABA International Touring (UK) proudly present AC Theatre Productions'
October 24th – 28th 2018
Drama Theatre, The Hong Kong Academy for Performing Arts
A tragicomedy in two parts, Waiting For Godot follows two days in the lives of wandering vagabonds Vladimir and his friend Estragon on a barren country road as they wait expectantly by a lone tree in hope for salvation from a man called Godot. A man they hope will give them answers to their undefined questions. While waiting, they fool around, entertaining one another with feisty debate and comedic Vaudevillian tricks.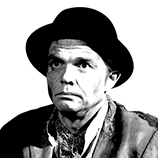 Instead of Godot they meet two eccentric travellers, the overbearing landowner Pozzo, and his tormented servant Lucky and a young boy who advises them that 'Mr Godot won't come here today but he'll surely arrive tomorrow'. When tomorrow comes, still determining to leave, the pair remain and wait, they wait for Godot.
Few plays have attracted so much interpretation. Much attention has been centred on the character of the cryptic Godot. But perhaps the real subject of this extraordinary text is not Godot, but waiting.
Running time approximately 2 hours 20 minutes including an interval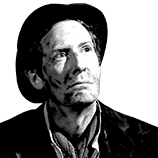 10% discount is available for groups of ten or more
The minimum age for this performance is 6+ and all audience members must have their own ticket.
School and Corporate bookings are available. For more information, please call Vanessa Lee on 2547 7150 or email Vanessa.Lee@aba-productions.com.
Coming soon
Coming soon
Coming soon